Kontaktujte nás
Telefon
Czechia
+420 541 244 775
Kontaktní formulář
Těšíme se na Vaše dotazy.
> Kontakt
02.09.2020
Expert Teardown Report: 48V Battery Pack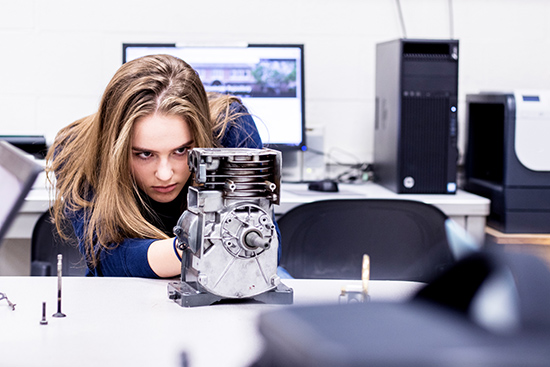 Due to quality issues and cost pressure, KVT-Fastening GmbH was asked to perform teardown on 48V Battery Pack. KVT Experts disassembled the battery pack into its single parts and their fasteners. Every detail was examined to understand the functionality and find cost saving potentials as well as quality and reliability improvements.

Some of the findings:
Assessment 1 - Housing connection
Current Solution
New Solution

Clinch Stud THFE Stud

Current solution causes stress on the panel and its extrusion around the thread.

Proposal: PEM THFE studs substitute PEM HFH studs.

Reason: Heavy-duty studs for thin sheets (THFE) with enlarged head diameter reduce stress on the panel and prevent the extrusion of the base material around the thread, addressing the problem of reduced contact area, when using standard clinching studs.

Areas of potential improvement:
Assessment 2 - high-strength studs
Current Solution
New Solution

=

+

Current solution is associated with a complex assembly process.

Proposal: Spacer screws substitute self- forming screws and spacers.

Reason: Application of a multi-functional fastener (1-piece solution for 2 parts) shortens assembly time and reduces complexity in purchasing and warehouse.
Areas of potential improvement:
Teardown of 48V Battery Pack revealed high potential for optimization, that can be achieved by ensuring the required clamping force in conductive connections, modifying the housing and using multi-functional fastening elements.
Having the best fastening solution is crucial for your success and the product life cycle costs. Benefit from the Expert Teardown service today!
Download Expert Teardown Factsheet
Contact us for Expert Teardown service by tel: +43 732 257700 42 or E-Mail: D.Zmijewska@kvt-fastening.com.